JUNE 18

GRAZ (+THE WORLD), AUSTRIA


Noon 'til Midnight (GMT+2)
Game Dev Days Graz is a community event for everyone who is interested in game development: connecting industry, indies, academia, research.
Connect with fellow game devs, share knowledge, and show off your games!
This day is full of talks: expert talks, game presentations and information about the local games industry.
Play games developed by your fellow peers and show your own games!
Our event this year is also accompanied by a special Steam sale to celebrate Games Made in Austria!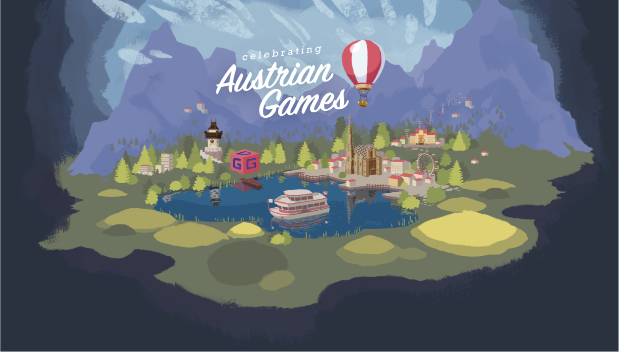 Friday
by Alexander Grenus, Martin Filipp, Verena Demel, Daniel Klug, and Martin Kreuch
by Thomas Bauböck and Martin Eder
by Clio Em (Clio Montrey)
by Richard Tretzel and Martin Widmann
by Maxi Molina / SandraMJ
by DevTunes Orchestra and SAGA Awards
by GreenLobster Studio Action
Where can I watch the event?
All the talks and game showcases are being streamed on Twitch, starting at noon on June 18 and the event goes on till midnight (GMT+2).
How can I reach all the speakers, organizers and the community?
Head over to the Discord. For further questions on this matter, have a look at the FAQ channel in the Discord.
Will the talks be recorded and can they be watched later after the event is over?
Yes, we're going to upload the Twitch stream recordings to our YouTube channel. Likely gonna take a while though.
Are there any hashtags I can use when talking about the event on social media?
Yes, use #gddg2021
Is there another Discord server related to the GameDev Community in Graz?
Yes, there's an offical Game Dev Graz Discord server.
————————————————————
Here are all our social and other links in one place:
twitch.tv/gamedevgraz
twitter.com/gamedevdays
facebook.com/gamedevdaysgraz/
instagram.com/gamedevdaysgraz/
youtube.com/channel/UCLuPXw4Yr6UxoCLqulli4xg